Customer service experience is more about retention than new business. Sure, every company wants to have a great reputation that will attract new clients. To make your business sustainable at scale, though, it's necessary for your new clients to stick around, buy from you often, and develop long-lasting customer happiness and customer loyalty. And since digital transformation began taking place in businesses, customers are quicker than ever to take their buying power somewhere else if they aren't satisfied.
To keep up with the quickly-changing customer experience (CX) situation, you need to track the main customer service experience trends we're seeing and make sure your company is including them in its plans.
Trend #1: Get to Grips with Artificial Intelligence (AI) and Machine Learning (ML).
The use of artificially intelligent systems that "learn" from their wins and losses is one of the biggest factors in digital transformation.
To deliver a good customer service experience, companies need to know what that experience looks like, and how it is different for every customer. That depends on having access to customer data, as well as being able to:
try different approaches until the right one is found for each customer, based on feedback or achieving a sale (AI)
keep a record of what worked and what didn't, so the lesson can be applied the next time around (ML)
use the data to personalize marketing by finding out the customer's needs and wants based on his previous actions (AI)
know what the best channels are (e.g. TV, social media, billboards) to reach the customer with, based on information about his lifestyle and habits (AI)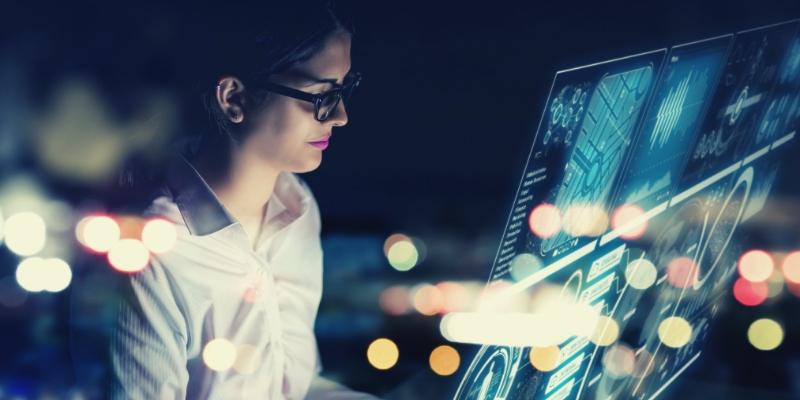 The way to really exceed customer expectations is to offer a solution to the buyer's problem even before they contact you. Maintain customer happiness by staying close during his experience, instead of just asking for feedback at the end of it. This gives you the chance to provide any problem-solving attention before the customer's journey is over—rather than waiting until it's too late.
Trend #2: Use Omnichannel Delivery to Reach Customers.
As technology advances it becomes more and more important to day-to-day life, blurring the line between what happens online and what happens in real life. As customers hop, skip and jump from one device to another, customer service reps need to be able to keep up with them and respond in real time.
Instead of an in-store experience, a desktop experience, a mobile experience, a tablet device, television, or radio experience, companies need to offer a unified or omnichannel experience. That way, it doesn't matter where or how a customer reaches out, their experience will be seamless.
This is different from a multi-channel experience. Although omnichannel experiences use a number of channels, not all multi-channel experiences are fully integrated so as to offer the "one-stop" interactions with customers that omnichannel gives them.
Trend #3: Use Predictive Analytics to Develop a Customer Experience Strategy.
Both customer experience trends #1 and #2 require you to have data to work. This means it goes without saying that for a good customer experience strategy, you need to collect customer data and make use of it. Predictive analytics use data, statistical algorithms and machine learning to understand what happened in the past, such as:
customers' buying habits,
length of time between previous purchases of products and services
the tendency to complain or return items bought, or
the chances they will provide positive reviews.
When you know what your customers want and what they typically do, you can use this information to predict the future. You can anticipate their needs, customize your messages to speak to those needs, and exceed their customer expectations by giving them service before they even know they need it.
The Royal Bank of Scotland, for example, uses real-time data analytics to track customer complaints, understand the main issues, and predict the questions or issues they might have. This information allows the bank to send out the right materials to provide them with problem-solving options as quickly as possible.
Trend #4: Provide Hyper-Personalized Marketing.
Whether you're marketing to new potential clients, answering questions, or trying to upsell and cross-sell existing customers, marketing is still the main action leading to new sales. When companies have loads of customer data to work from, it's possible for you to hyper-personalize the way you approach them.
Serving up "the right information to the right person at the right time, using the right channel" has become something of a buzzword in communications, but it really is an important aspect of your business model if you want to increase your company's chances of success.
By using a combination of art and science, it's possible to give your potential buyer the categories, selections, prices, delivery times and shipping options you know that he's most likely to accept, which results in an excellent customer service experience.
Trend #5: Convert to Virtual Assistants and Voice-Enabled Technology.
Most people these days are familiar with the use of virtual assistants and concierge devices like Alexa, Siri, and Google Home, with almost one-quarter of American homes owning one or more according to AC Nielsen research. These devices are driven by AI and based on the convergence of various technologies, including AI, ML, 5G, augmented reality (AR) and the Internet of Things (IoT), making them a major factor in digital transformation. Since 72% of homes with devices use them daily as part of their regular activities, they are becoming a big part of the customer service experience.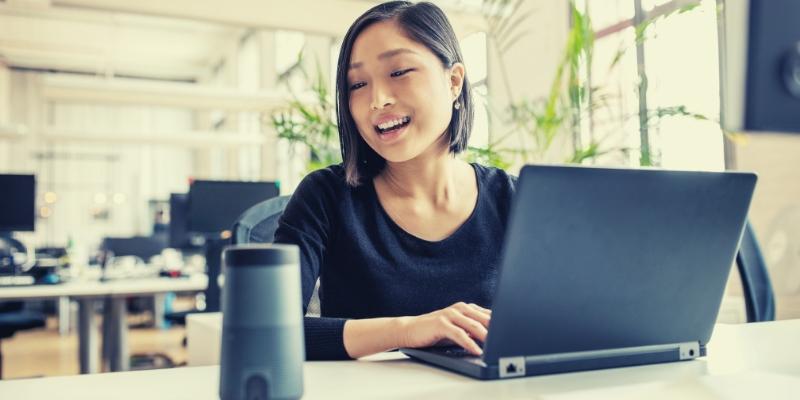 With the use of these assistants, the adoption of voice-enabled technology is growing. As of September 2018, Alexa had 50,000 skills worldwide, a big jump from the 30,000 it had six months earlier. It worked with 20,000 devices and was used by 3,500 brands. Given the popularity of these assistants and the rate at which the public has accepted them, companies that aren't virtual assistant-enabled are going to lose out. For example, why should your customer buy milk from a company that doesn't offer online, voice-activated ordering, when he can use Alexa to order from one that does?
Keeping up with this trend will require businesses to get themselves solutions like "headless" commerce, which allows their customers to buy their products and services on a wider range of platforms. Any company developing a comprehensive CX strategy needs to consider the likelihood of their target market wanting this kind of customer service experience, and make sure they build it into the plan.
Trend #6: Maintain Transparency at All Times.
Very few of your customers will agree that a lack of transparency makes them feel comfortable. As horrendous as some customer service stories can be, the fact remains that the staff in your contact centre who deal with customers need to be seen to be honest if you want to retain customers over the long term.
Research into CX trends by Sprout Social in 2017 showed 86% of consumers want brands to be honest, and almost the same number want them to be friendly on social media and in other communications. Anything less than absolute transparency can leave the customer feeling betrayed and let down, almost as much as poor customer service does.
And it gives you a competitive edge—when low-cost airline brand Southwest Airlines launched its "Transfarency" marketing campaign highlighting there are no hidden fees or extra charges, it generated over 5 million likes on Facebook. The campaign also earned consumer trust, setting the brand apart from its competitors.
Trend #7: Enjoy the Realism of Augmented Reality (AR).
Some online spectacle companies offer the option to "try on" various frames, by first uploading a photo of yourself and then testing various frame designs. That's a very basic version of AR, but already it improves the customer service experience significantly because you don't have to wait until your new glasses arrive to see how they will look.
AR makes shopping more customer-centric by combining data and images together and mapping them onto a real-life setting. One example of this is IKEA's Place app, which shows how the furniture you fancy in the store will look in your home.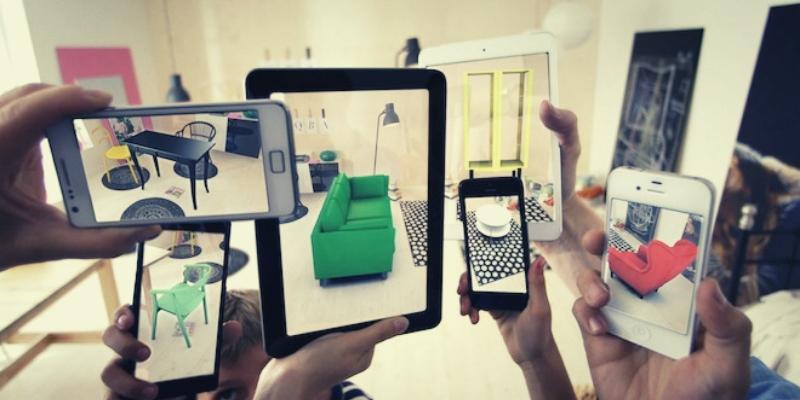 Image Source: VRscout.com
Soon, companies that want to deliver great customer service will need to have AR as an option. Whether they do so only in the marketing stages, or also to speed up their response time during customer support functions, it will be worthwhile for them.
Digital transformation is taking businesses to places they've never been before. No matter how good your company's customer service skills have been in the past, if you want to keep delivering good customer experiences it's essential to keep up with CX trends facing the industry.