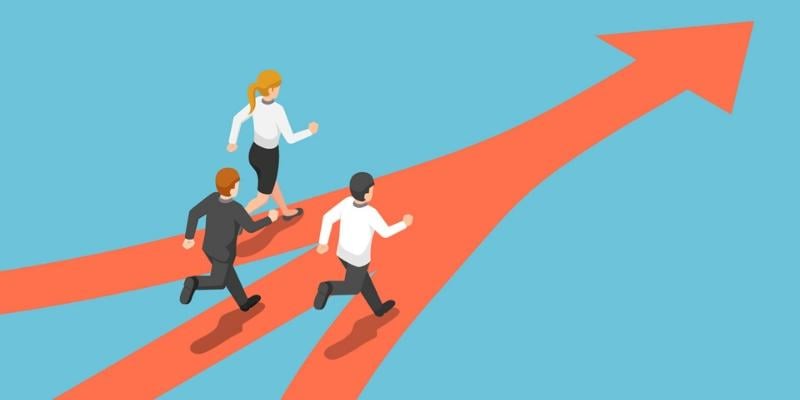 Traditionally, businesses undertake transformation programmes to give themselves a competitive edge, which makes sense. Digital transformation should provide organisations with the opportunity for deep self-examination in a bid to find new and alternate ways to compete against non-traditional competitors. New opportunities and a healthy fear of becoming complacent to unseen nimble competitors motivate this pursuit.
However, for all the talk and money spent on digital transformation, few organisations are successful in becoming transformation champions. In part, this is down to the fact that transformation requires more than implementing digital technology. It's more than being social media savvy even. Transformation requires disruption. If you are not disruptive, you are probably not transforming.
Disruption has both an internal and external face to it. External disruption is bringing new business models into a market and forcing your competitors to adapt. That's the level of separation needed to meet the mark and examples of this type of disruption are everywhere from now established companies such as Uber and Airbnb to the countless startup unicorns.
Equally as important though is internal disruption - how work processes are arranged and executed. This requires the ability to see beyond the existing organisational structures and ask the provocative question "why?"
It is also more than moving a process into a computerised, digital system. Implementing a new order entry system for your call centre is automation, not disruption. Moving to a just in time 'manufacture to order' model rather than a warehouse stock model, however, is being disruptive.
What often separates those that succeed from those that do not is whether they adequately prepare their organisations to adapt and change.

This is their 'DIGITAL READINESS'.
Peter Drucker famously stated that "Culture eats strategy for breakfast". In the context of digital transformation, this translates into preparing your organisation before engaging in a digital transformation process. This organisational preparation requires you to go through a process of "digital readiness".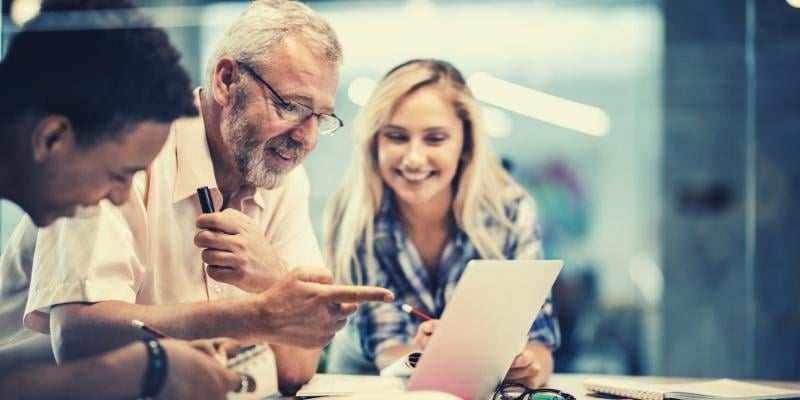 It's a strange irony that digital transformation is usually more about business models than technology, and digital readiness focuses on people, not a specific technology. Different organisations define digital readiness in various ways, but they all focus on one key question:
"How ready are we to embrace a digital world of constant advancements and change?"
Helpfully digital readiness can be assessed, and there are plenty of tools out there to help with this, such as our Digital Readiness Assessment. Once you understand where your organisation currently stands, you can then look to strengthen where needed to give you the best possible chance of succeeding. A simplified explanation of the five critical areas we believe an organisation needs to consider is below.
The first area revolves around Strategy and Leadership. A true digital transformation strategy should include a shared vision for transformation, and the pathways or outcomes required to deliver the vision. This in itself, is an entirely new way of thinking and can be challenging to achieve for companies who are low down on the level of digital maturity. Coupled with this strategy, there must be a leadership group responsible for both starting, driving, and maintaining the digital programmes and initiatives across the company.
This is especially important in digital transformation programmes because of the cross-functional nature of the work being undertaken. You will need a motivated and digitally aware leadership group to remove barriers and free up staff from business as usual activities, especially in the early stages of transformation.
The second is Customer Experience. Digital transformation can be interchanged with 'customer-led transformation' and is about one thing; bringing your company back in line with customer expectations and enabling your company to remain in line, whatever external changes happen.
The value customers look for changes very quickly in the digital age, and competitors and new digital disruptors in any given sector will likely have uncovered these new opportunities already. Your digital transformation must ensure that continual change and innovation are at your company's core.
The third is Delivery and Execution. To put continual change and innovation at the very core of your company is no easy task. The way we innovate and deliver products to the market has changed entirely, and this change must be reflected in your company.
Digital technologies and new business methodologies enable a completely different approach to innovation. One that embraces risk, empowers people to fail and rapidly deliver products and services based on real customer feedback.
Fourth is Technology and Competitive Landscape. In today's rapidly moving digital age, the technology and competitive landscape around your organisation is continuously shifting. Your organisation must learn to swim with the tide or risk being drowned by it. Businesses that are thriving in the digital age are outward-facing companies, reacting rapidly to external forces, continually changing, evolving and improving. It is critical to your company's survival that you become an outward-facing business and are entirely aware of new technology advancements and how these could transform and enhance your company's value proposition.
Fifth and most importantly is People and Culture. An organisation's culture is universally recognised as the most significant barrier to digital transformation in every sector and size of business. The kind of culture that is critical for digital transformation to succeed is one that embraces change and where its people are empowered to fail. Where innovation is rewarded and where taking risks is encouraged in a highly collaborative environment. Encouraged because failure breeds learning and learning breeds innovation, which in turn produces success. When your company culture aligns with your vision for transformation, then you have a compelling and highly valuable asset.
There is a digital world of increasing opportunity waiting for the companies and organisations that can successfully embrace the journey of digital transformation. The first steps on that journey should be to start preparing with an assessment of how ready you are…