In my last blogs about local government digital transformation, we discussed the first four steps of the "5S Framework for Digital Transformation".
READ ABOUT PART #3 - SOLUTIONS
In this fifth part of the series "Local Government Digital Transformation – A Blueprint for Success", I'll introduce step five of the methodology: "Spread".
In step one, "Span" you built meaningful connections from the interior of your organisation to the outside world. Undertaking dialogue with customers, peers and partners to gain tangible information and data to enable you to understand exactly what needs to change and how quickly.
You used that intelligence to define a "Shared Vision for Transformation". A succinct set of statements that outlined where the organisation is today, a vision for the future and why it needs to change.
You also appointed a leadership group responsible for driving transformation forwards, ensuring resource and budget is available to set out on your digital journey.
Then, in step two "Show" you flushed out all of the barriers to transformation that are hidden in your organisation. You also found critical assets and resources and started to plan and prioritise the initial projects to be tackled as you set out to achieve your vision for digital transformation.
Once your vision was firm, you then started to iteratively develop solutions. Letting the business lead the transformation with new ways of working and putting users and customers at the forefront of every project.
In step 4 "Support" you used your success stories from your projects and people to win more budget, more resources and more support from across the organisation.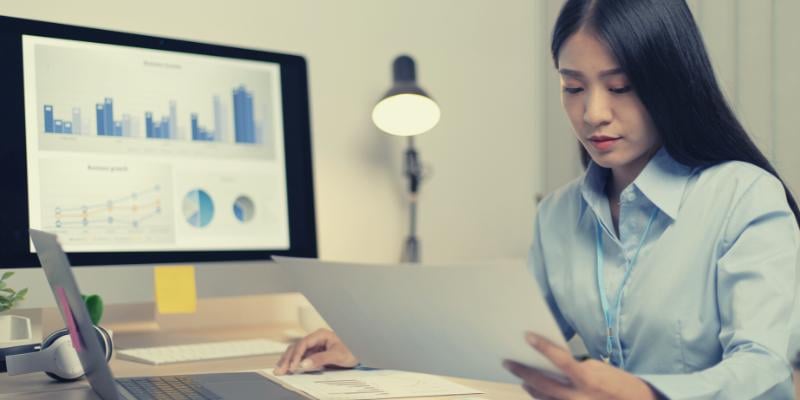 Spread.
The real purpose of this step of transformation is to ensure that new ways of working, data-driven decision making and all of the processes for engaging with customers and users are spread throughout the organisation, and not just confined to the digital transformation programme. At the end of this framework, the digital transformation must be finished and leave a digitally matured organisation which no longer needs a programme to achieve continuous and successful digital change.
The target operating environment for any organisation undergoing transformation is:
Maintain an outward-facing viewpoint to ensure external digital change is met with efficient and rapid internal digital change to react to threats and opportunities alike.


Efficient collaboration through the gaps that were closed during step 1 "Span" to continue delivering high-impact digital change that directly contributes to the organisation's mission, goals, and values.
Reaching this target operating model is a significant challenge and can only be successful if the organisation has successfully changed from a top-down hierarchy to a more flattened and bottom-up empowered organisational design that supports and enables rapid digital change. Remember that at its core, digital transformation is about enabling innovation, ideas, and change to come from every part of the business. Especially the customer-facing teams who have direct knowledge of what your customers want from your business. It's almost like flipping the entire business upside down so that the internal model is directly driven by the external requirements of the sector or sectors you are operating in.
How to spread.
Changing the entire way the company operates cannot be achieved overnight, and trying to forcibly achieve this by policy and mandate alone will not work. The spread of information and new ways of working needs to follow the same iterative approach we used in Step 3: Solutions, and Step 4: Support.
So start small and incrementally with new teams and new customers and learn what works and what needs tweaking in the way you are achieving change.
This is a very hands-on undertaking and cannot be done by simply sending emails or directing teams to intranet content that describes what to do. Nothing can replace face-to-face and hands-on exchanges of information and skills. This works best when members of the original cross-functional teams that were built in earlier steps are embedded in new business units or departments. They can share the skills accumulated so far in the transformation programme and monitor the spread of digital ways of working, and if necessary offer more support from the programme. We are trying to scale the cross-functional model and rapid, iterative prototyping and feedback-based development of solutions that worked so well in Step 3: Solutions.
We also need to start investing in platforms, people and processes. The key elements of the business which enable digital maturity.


How to spread innovation.
Spreading innovation and digital ways of working to the entire organisation is a huge shift. We really are trying to turn an oil tanker and not a speed boat. It takes time, patience and the ability to admit when things aren't working and to change the approach accordingly. There are two very useful ways of helping to achieve this change.


Establishing digital support systems and rewards.
People need to know that they are genuinely expected to become part of the new culture. Most won't change how they work on a permanent basis and will revert to the old model given any opportunity. After all, it's not their job to spot opportunities for digital advancement.
In fact, it is now everyone's job to spot opportunities and threats and to be able to raise ideas for innovation which can contribute to the organisation's goals and mission.
Putting in place a system with supporting processes which enable anyone in the business to raise an idea is critical. I covered this in Step 3: Solutions, and now that system will be put to the test. If your system was manual previously, then now is the time to put something more robust and permanent in place.
A great way to do this is by building a simple system in SharePoint that an employee can use to raise an idea, and describe the benefits, which are then evaluated and progressed into prototyping. This system must be underpinned with adequate processes, and those processes should deal with the questions that will be asked by people who are expected to drive new change. For example, some processes required would be:
Finding and engaging with developers and designers
Access to training on Agile and other methodologies, such as Design Thinking
Engaging with customers for testing and feedback
Procurement of external support such as consultancies or other specialists

This still isn't enough, however, to really get people actively looking for digital opportunities. People and teams who drive digital change through innovative ideas and spotting opportunities need to be rewarded. And these rewards need to be made visible throughout the organisation. Make sure everyone sees a team or individual being rewarded.
This approach really gets people being proactive and looking for the next opportunity to raise an idea for digital change. What rewards works best is up to you, and it's different in every organisation.
It is also the time to go back and revisit some of the recommendations around KPIs that I outlined in Step 2: Show. Giving people real, embedded accountability for the digital advancement of the organisation is a medium to long-term piece of work and will require a lot of effort. However, this is the perfect time to roll out new KPIs, as you spread transformation and new ways of working around the organisation.


Transformation goals.
This is where the transformation goals you set in Step 1: Span are critical. These universal goals need to be 100% clear and visible. Whether there are two goals or fifteen goals, they need to be embedded across the whole organisation. Every digital idea must support one or more of these goals. This creates a mission-led organisation, and an organisation that is entirely mission-led is an extremely powerful force.
As ever, though, these goals should be embedded iteratively as you "Spread" transformation and innovation to new business units and teams. There is no point in sharing these goals with areas of the business that are not yet involved with transformation. It will just look like bad internal marketing.
Iteratively taking this approach to the whole organisation will increase your chances of a successful transformation, and once you have engaged the whole business, the transformation should, in theory, be complete.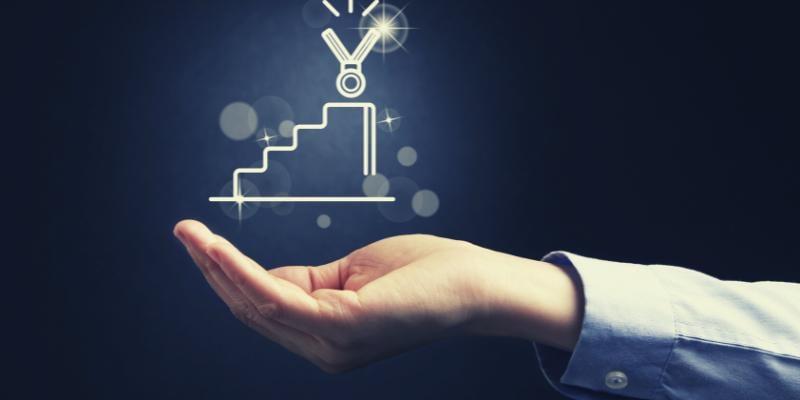 The final step in your digital journey.
Throughout the five steps of the 5S framework, you've witnessed firsthand that sustainable digital transformation doesn't just provide new technology, it has given your organisation a cutting edge. Enabling you to thrive in the digital age, delivering better customer outcomes from new, modernised products and services that the whole organisation is constantly and consistently delivering.
Following the 5S framework for transformation can and will be a critical tool in your organisation's success story.
Thanks for reading, and I hope all of the blog posts describing the tools and processes have been useful. The framework has been built and designed from experience and has proven to be a huge step towards the understanding of how to transform.