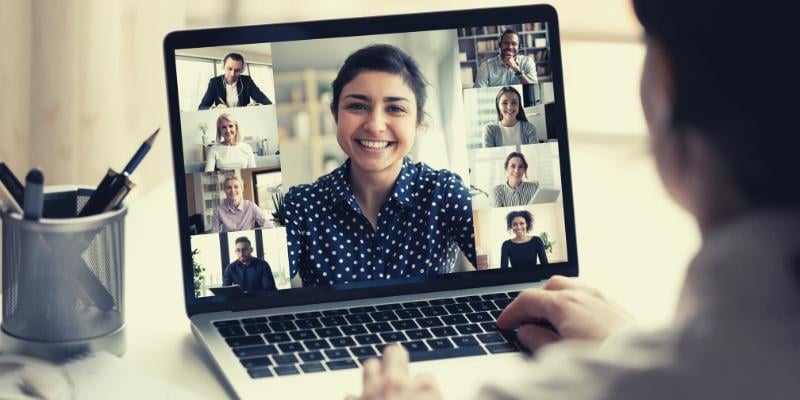 "The times they are a-changing," and when it comes to digital transformation, companies know they face a worldwide phenomenon. As fast as they adapt, the next change is on them, and it's challenging to keep up staff morale in light of the constant technological revolution. That's why you need change management, which is the process used to guide employees through a company shift to a new way of working.
Although the term applies to a wide range of business projects, we commonly use it in relation to digital transformation. Companies that practice organisational change management during a transformation are working to meet employee needs for information and training in advance. This helps them to buy into the process and make it run more smoothly. Some change management aspects are very important for the success of a transformation project.

Adequate planning.
A robust planning process is vital for the long term success of your change management strategy. It isn't performed by one person or even a small group of people. It needs collaboration by people at all levels in the company. These range from senior executives to lower-level personnel, as well as project managers, team leaders, and team members. Some planning components to consider are:
Setting clear goals and objectives for the change management process, so everyone involved is following the same path.

Developing a road map to follow, that includes phases such as:
Assessment of the current levels of motivation among the staff who will be involved in the design and implementation of the transformation.

Determining the future state you want to reach by developing a vision statement. Consider the goals you would like to achieve with your change management plan.

Planning of the transition from the current state to the future state.

Implementing the future state through coaching, training, and intellectual stimulation.
Identifying the resources required to follow the road map. These could include team building activities, incentives, and rewards for thinking outside the box.

Detecting opportunities for potential quick wins. These give employees a sense of accomplishment and show how the transformation impacts the company's success.
With adequate planning and the use of management best practices, your company will be more likely to achieve a successful transformation project.
Strong leadership.
Leadership plays a significant role throughout the entire change management process. Change is unsettling for people at all levels, according to Harvard Business School. This makes it imperative for leaders themselves to embrace new approaches first. Top executives and project sponsors should be actively engaged throughout the process. Data shows sponsor visibility is a major factor in successful change management.
Change champions are usually staff members, who don't necessarily have authority over others. The champions are active in effectively managing the change process. Change champions support the company leaders by promoting buy-in among the staff. They are key to a successful change management outcome.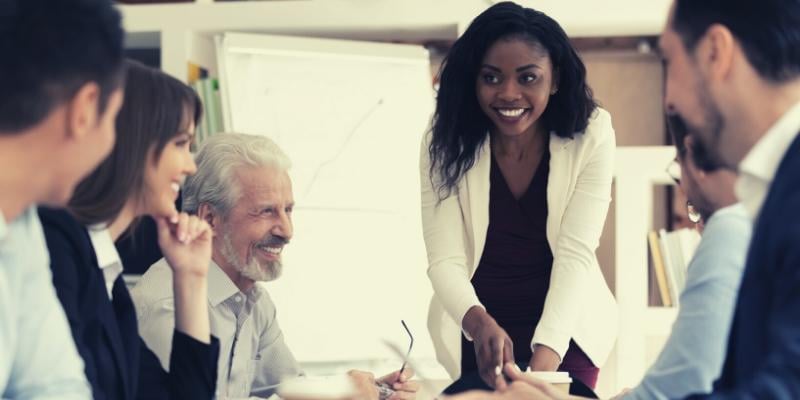 Occasionally, it might be necessary for a transformational leader to take corrective action during a change management process. Document any problems and arrange coaching for the people involved. This will ensure the full adoption of the transformation.
Good communication.
Use effective communication channels and appropriate messaging early in the process. Keep it going for the duration of the project. This is one of the most important change management aspects. The communications should outline:
the planned changes,

the business case for digital transformation, and

what it means for staff.
This helps them to understand the reasons behind transformation and the benefits to both the company and themselves.
To achieve a successful change management process, you need to address staff attitude and mindset, and to understand the reasons for resistance. Many people react to change with emotion. They develop an unhelpful attitude towards the changes and the people driving them. This usually ends up resulting in behavioural issues, which can cause a negative impact on other personnel. It can also impact your customer experience strategy and the company's profits.
Staff involvement.
Getting employees involved helps to create a positive work environment that benefits your company culture. It gives workers the sense they can initiate change, rather than having changes forced on them. When that happens, employees feel like they have no voice. This causes resentment and gives them something to push back against. Involve each employee in meaningful decisions about their department and their work.
Some ways to get your staff involved in the process include:


#1 Team building.
Get your human resources staff to arrange team-building activities. These should require employees from different areas of the business to work together and solve problems.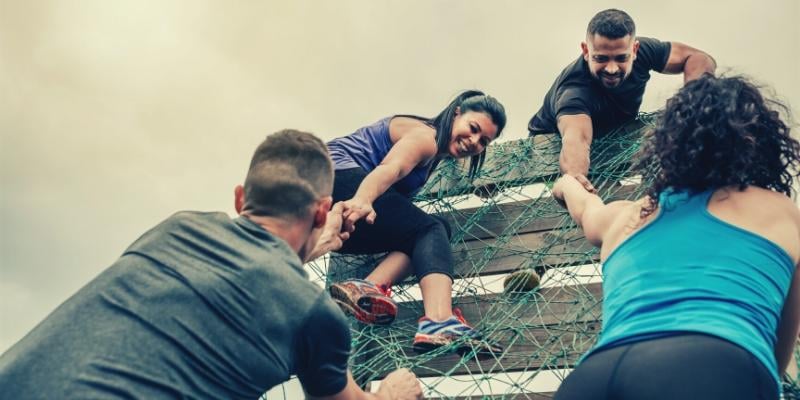 So, why is team building an important aspect of change management? Statistics show it lifts employee morale, which allows workers to arrive at work more driven to succeed. In turn, this enables organisations to work towards their transformation goals more efficiently.


#2 Training and development.
Identify the training needed by workers to create effective change and adapt to the new business environment. Develop individualised training programs based on the skills, knowledge, and behaviour needed to execute the digital transformation.


#3 Culture.

Address culture changes, which requires your management team to understand the existing culture. You can do this by identifying the most significant values to cover in your new company culture. Determine whether these are in tune with your current culture, if they exist at present, and if not, why not. Then define your strategic direction. Decide what your culture should look like, and the steps and processes needed to make it happen.
Don't be surprised if you get resistance from workers. It's a natural human reaction to change, which is usually caused by staff lack of awareness of the need for change. Try to understand where the resistance stems from by listening carefully to objections. Address misconceptions, eliminate roadblocks, and focus on outcomes and benefits.
Measurement and review.
For change management to succeed, it needs to be paired with structured measurement criteria that can determine its effectiveness. Many companies have difficulty defining the right metrics for evaluating their change management.
Monitoring methods.
Some ways you can track the results are:
Business objective metrics. These measure the result of the transition against the desired business outcomes. Measurement options include growth metrics and performance in the market based on customer satisfaction. They take account of higher profitability and better organisational effectiveness. Finally, they determine the successful implementation of technology.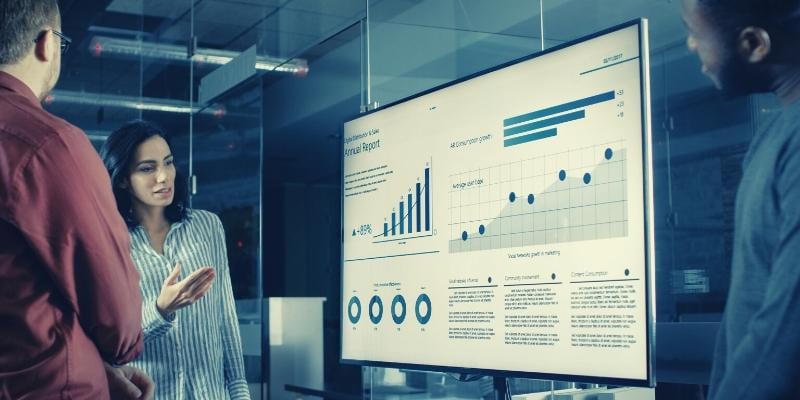 Project performance metrics. These track the company's ability to drive the business change strategy. This includes adherence to project plan and timelines, achievement of milestones, and performance against budget. Other important project metrics are the completion of training that supports the transition, and the effectiveness of communications based on feedback.



Individual adoption metrics, which measure how well the changes are understood, embraced and utilised by stakeholders. Do this quantitatively by tracking individual and team progress, monitoring the number and severity of support requests. Form a qualitative assessment based on employee feedback about engagement and satisfaction, changes in behaviour, and improved job performance. It's best to partner with your human resources team to get these metrics.

Celebration tactics.
One of the most popular ways of reinforcing a change is the celebration of successes.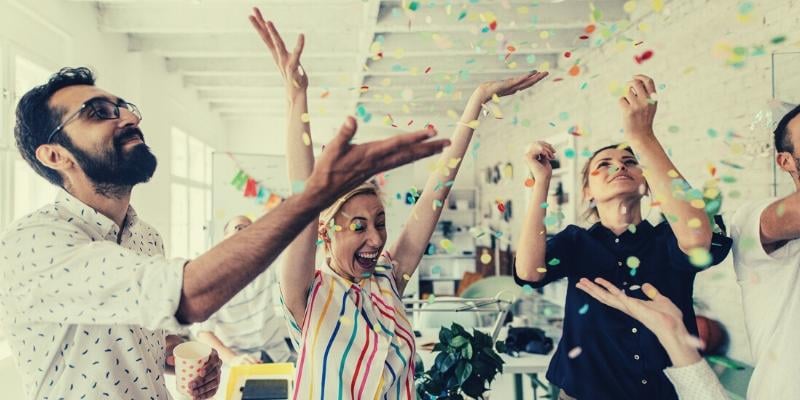 By constantly seeking out milestones achieved, quick wins, and early successes even if they're small, you can boost morale by:
Organising ways to recognise individuals and groups

Going public with the news

Using regular meetings as an opportunity to recognise achievement

Making sure sponsors, stakeholders and your management team know about individual achievements

Giving supervisors ways to recognise their employees on a local level.
Brainstorm some low-cost celebration ideas that your team will enjoy, and give them the chance to both celebrate and build support among the ranks.


Review.
Spend time regularly reviewing the success of your organisational change management efforts. Identify the steps that worked and the ones that didn't. Take corrective action to adjust your strategy where necessary, until you have a solid system in place that works in all areas.
By using effective management tools and processes, company leaders can mitigate some of the most important change management aspects that accompany a digital transformation. This will help you to meet your program goals successfully, on time and within budget.